IPEVO FR-33.1 USB Internet Handset Avaya Compliant
Posted December 8th, 2008 by admin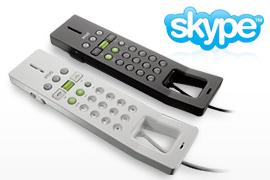 IPEVO announced
its FR-33.1 USB Internet Handset has been certified for use with the Avaya IP Softphone
6.0. Business professionals that use the popular Avaya Softphone system can now experience
the design and sound quality of IPEVO's best selling Internet handset. The FR-33.1
supports one-touch function keys for call transfer, call holding and conference calls,
as well as contact and call history menu navigation. Users can activate the Avaya
IP Softphone 6.0 application, as well as dial numbers and answer calls directly from
the handset.
In order to obtain Avaya certification, products must pass a comprehensive test plan
designed by the Avaya Solution Interoperability and Test Lab. IPEVO is also a partner
in Avaya's DevConnect program and draws upon its experience in design and development
in the IP telephony industry to bring new offerings to market. Being part of the Avaya
DevConnect program puts IPEVO in the same ranks of software and hardware developer
companies, integrators and service providers that have achieved exceptional standards
in the design and development of Internet communication devices.
Furthermore, IPEVO plans to open its API for its hardware devices to allow Internet
communications vendors to integrate software with IPEVO's product line.